New! Article on Doctor Avi's work with Karen Moore on music as a tool for healing and more (from Lifestyles magazine): Avi Sussman—Healer, mystic, musician (PDF file, 168kb)



Doctor Avi's RemediKits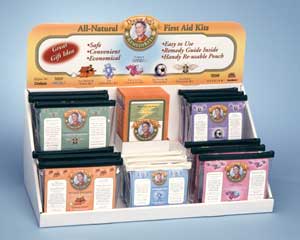 Doctor Avi's RemediKits are the first all-natural "first-aid" kits, designed to give you easy access to proven, holistic remedies for your special needs. Plus all the information you need to feel comfortable using them.
Each RemediKit has been carefully put together by Doctor Avi to provide you and your family with safe remedies that work with the body's own healing mechanisms -- with no nasty chemicals, no toxicity, and no harmful side effects.
Doctor Avi's RemediKits are brought to you by RemediKit International, an organization dedicated to increasing awareness of the benefits of complementary medicine. A portion of sales is donated to support the development, understanding, and practice of natural healing principles.